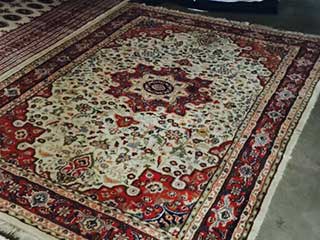 It's no wonder that carpets made in the East are often marked as masterpieces of art and are sold for thousands of dollars at stores or auctions. Some people say that if you empty your house from all the furniture leaving only your Oriental rugs, it would look astonishing and the value as well as beauty of the rugs would be pointed out. Oriental rugs that are not handmade still have a unique style and are distinguished for their motifs, colors and depictions.
Where Can I Place an Oriental Rug?
Oriental rugs will demonstrate their beauty when they are not placed in an overly crowded room. Certainly, they look their best in living rooms or close to the fireplace rather than a kid's room or the basement. You can find them in various sizes depending on your space at home or work.
They will look better in rooms and homes with soft colors because their own bright colors will be brought out. Even if you rent a house, you can place an oriental rug onto a wall to wall carpet and you can see your place transformed into a lovely room.
You don't have to worry about the style or colors of the rest of the furniture. Oriental rugs have intense colors and motifs that can stand out on their own regardless if you have a classical or modern house.
They are highly resistant and can last for decades, but you need to take care of them. Carpet maintenance once a year is necessary to keep them clean and purified. There are many carpet cleaning companies in California, but it's always more convenient choosing one close to your home in Malibu. Whether you need fire damage restoration or simple rug cleaning, they will only be a phone call away.